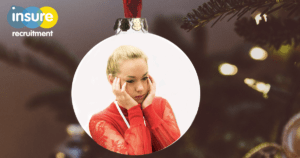 Are you dreading the thought of your Christmas party? Apprehensive about another year with your current employer???
If the answer to these questions is yes…then the time to act is now and start looking for your perfect role.  The New Year will bring the biggest increase of individuals who are looking to change their career & job role…therefore your competition for that perfect role will definitely increase!
Our applicant flow slows down in December but on the positive side, our clients are starting to look at their recruitment needs for the new year. We have had a significant growth of 35% of live vacancies…. where our clients are looking to Interview applicants ASAP.
If you are starting to have these daunting thoughts and if you are thinking about leaving your current employer then don't miss the boat by waiting for 2019 to begin …..the time to act is now, make sure you stand out from the crowd and before your competition to start to look in the New Year!
Contact our specialist consultants today so we can help guide you through insurance & financial services careers and discuss our superb vacancies working for market leading and expanding companies which choose Insure Recruitment as their 1st choice recruiter.